Engineering Information. Managed.
FusionLive is a secure cloud-based Engineering Information Management solution designed to ensure the accuracy and integrity of information, drive project collaboration and increase the efficiency of complex capital project execution.
On-premise and cloud
FusionLive is Idox's engineering information management platform, employing intelligent automation, tag extraction and best practice document controls to exert tighter control over projects, reducing cost and risk.
"Using FusionLive has given us a 20% increase on the number of documents we can process, quality control check and load into the system in a day. Its simplicity and flexibility has completely changed our ways of working for the better."
Torxen
"Every client is different and every project manager is different. We can create templates and functionality to meet the customized needs of each project team. The Idox technical support team has also been a real asset in providing information to assist in configuring the software to meet Wood's varied project requirements. The tech support team is made up of consultants and field applications engineers with background in our industry – they understand the real world."
Wood
"In our experience Idox has excellent customer service and user support. The solution is very convenient for an owner that has multiple jobs in progress with different contractors."
Cleco
Six Steps to increase your engineering document control efficiency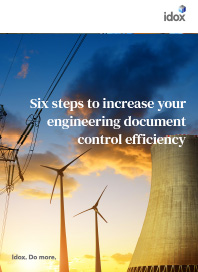 Smart document management:

Helping EPCs and owner operators anticipate project rework and delays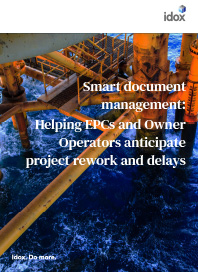 Taking digital to the engineering sphere:
How can EPCs and owner operators accelerate tech transformation?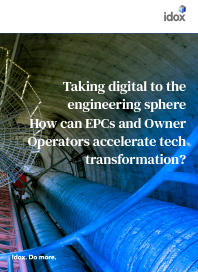 Collaboration, confidence and control during plant turnaround projects