Our leadership team
Idox is led by a highly experienced team with an excellent track record of delivering
robust business performance and innovation in the technology sector.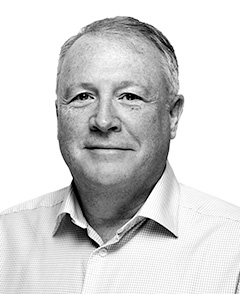 David Meaden
As the leader of the executive team, David is responsible for setting the overall strategic direction, driving growth, business transformation and acquisitions. He is an experienced leader, with a strong track record and deep knowledge of the UK public sector. He joined Idox in 2018, following a successful 22-year career with Northgate Information Solutions plc, a FTSE 250 company. At Northgate, he served as a member of the plc board and as CEO of Northgate Public Services, he grew the business fourfold. David has significant experience of managing business transformation, software development and integration of acquisitions.
Anoop Kang
Anoop has overall responsibility for leading the Group's finance function as well as acting as an Executive Director and member of the plc board. As an experienced CFO, Anoop brings expertise of leading large finance teams, investor relations, M&A, corporate governance, risk management, treasury and financial accounting and analysis to Idox. He began his career at Deloitte LLP, before moving to Balfour Beatty plc in 2010. At Balfour Beatty, Anoop performed a number of senior roles, including Finance Director of the rail division and Head of Investor Relations, before becoming Group Financial Controller of Kier Group plc. Subsequently, Anoop was appointed as Group CFO of Cambian Group plc and then Logistics Development Group plc. He is a fellow of the Institute of Chartered Accountants of England and Wales.
Jonathan Legdon
Jonathan has overall responsibility for the delivery of the company's strategic plan, innovation, product delivery, sales and marketing. He also has responsibility for profit & loss and performance measurement. Following an early career in IT consultancy, he moved into commercial roles within software and outsourcing. He is a highly experienced manager and has a track record developing strong customer engagement and delivering successful business growth. He joined Idox in 2019, following a successful 16-year career working for NGA UK & Ireland, an HR and Payroll provider. Jonathan held several senior management roles at NGA, ultimately as MD & CEO where he led the business through to a successful acquisition by Bain Capital.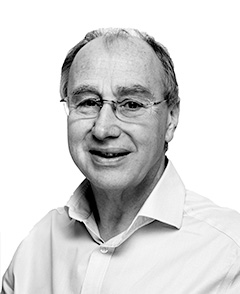 Ian Noble
Chief Process and Transformation Officer
Ian is responsible for business transformation and the delivery of an effective control environment with supporting processes and procedures which enable the business to deliver against its strategic goals. His role is critical to the optimisation of valuable skills and resources across the business. Ian joined Idox in 2018, following a successful 23-year career at Northgate Public Services as Chief Process Officer and CEO of Northgate's offshore business in India. Prior to joining Northgate, he worked as a business analyst and project manager in the banking sector. Working at APACS, Ian lead the creation and implementation the UK Finance Industry's £500m strategy for plastic card fraud prevention and then worked with the NHS with overall responsibility for the selection and implementation of Hospital Information Support Systems for 5 major acute hospitals in East Anglia.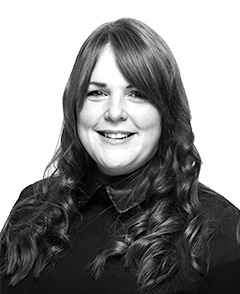 Ruth Paterson
Chief Legal and Corporate Officer
Ruth is our Chief Legal Officer and Company Secretary advising the board and executive team on legal and compliance matters. She is also responsible for delivery of the people strategy and cultural transformation as well as oversight of the bid and supply chain functions. Ruth joined Idox in 2015, and has worked as a lawyer for 11 years; initially for a global healthcare company in Switzerland, in private practice as an intellectual property and technology lawyer before taking up a department head role in the third sector. Ruth completed her training at Herbert Smith Freehills qualifying in 2009. She has an MA Hons Law from Cambridge University and is a qualified solicitor, in the jurisdictions of Northern Ireland, Scotland and England and Wales, and a Notary Public.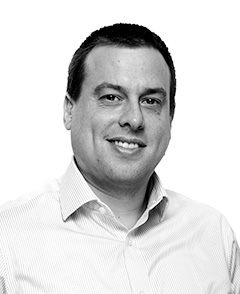 Rob Grubb
Rob heads up Idox's M&A team and is responsible for researching markets, identifying targets, and progressing and concluding M&A transactions. He has worked in senior finance positions in the technology industry throughout his career and brings over 20 years' experience to the job. Rob was Idox's CFO from 2018 to early 2022, following nine years at Gresham Technologies plc as CFO. Rob qualified as a Chartered Accountant with EY where he worked for 8 years in the UK and New Zealand specialising in financial services and technology, media and telecoms markets. He is a member of the Institute of Chartered Accountants of Scotland.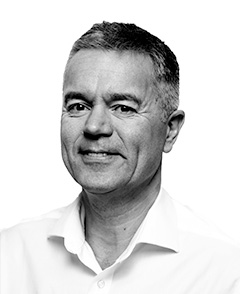 Stuart Terheege
Product and Development Director
Stuart is responsible for product development & technical applications. He leads a team of over 200 software engineers and product managers in the UK and overseas. He brings 25-years of experience, working in consultancy, product development, commercial leadership including mergers, acquisitions, and resultant integrations. Stuart has also been instrumental in the development and successful delivery of new pricing & revenue models that have been adopted by central government IT nationally including the Department of Transports Blue Badge and HGV schemes.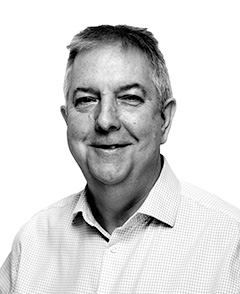 Andy Jones
Andy leads the sales and business development function at Idox. He is responsible for growth, ensuring Idox has clear insight into customers' emerging needs, the development of a skilled account management and sales teams. Andy joined Idox in 2019 and brings over 30 years' experience in sales leadership working for Capita, Northgate Public Services, Cap Gemini and Oracle. Over his career he has built up a deep understanding of the public sector and helped to shape innovative market propositions including the development of new technology delivery models for central government in the UK.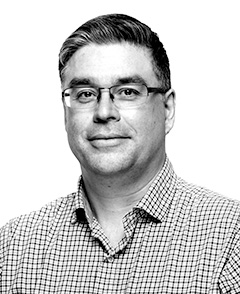 Simon Brunnen
Director of Support and Customer Services
Simon is responsible for all aspects of Idox's delivery infrastructure, including hosting of contracts, compliance, standards, customer service desk and information security systems. He has been instrumental in building Idox's public sector hosting infrastructure and in ensuring that Idox has a robust IT network enabling it to operate on premise and remotely at all times. He has a rounded view of the software business and over 30 years experience in delivering IT.  Following an early career in software development, Simon joined Idox in 2007 as part of the acquisition of Plantech, where he worked in project management, product management, technical and operational director roles.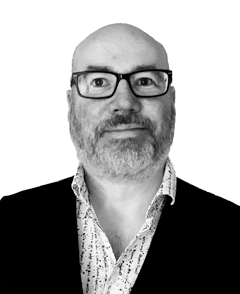 Matthew Salter
Head of Professional Services
Matthew is responsible for leading the teams that deliver Idox's services to customers. He has over 25 years-experience in developing highly focussed service provisions built on technical excellence, design creativity and robust implementation.  He brings both extensive domestic and  International government expertise to the Idox team.  In Australia, Matthew was instrumental in delivering solutions that combined the IT systems of 47 Local Authorities into one national, integrated solution. More recently, working with Capita, he led the delivery of a transformational system for Greater Manchester Police which enables the force to streamline information and working practices to achieve greater time being spent on the delivery of front-line services.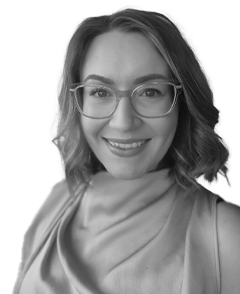 Thérèse Laing
Thérèse was appointed as Head of Legal in 2021. Prior to this, she was the Managing Legal Counsel for the Idox group. Thérèse is responsible for the provision of all legal advice and support for Idox. These responsibilities include leading and managing the in-house legal team that delivers on a broad range of commercial and corporate activities. More recently of note, she was part of the core team who completed the acquisitions of Aligned Assets, thinkWhere and ExeGesIS and the strategic disposals of Idox Compliance and Vindsubsidies. Prior to joining Idox, Thérèse came from private practice, where she started her career at Addleshaw Goddard LLP. Thérèse holds a LLB (Hons) Degree in Law and a Postgraduate Diploma in Legal Practice from the University of Strathclyde.