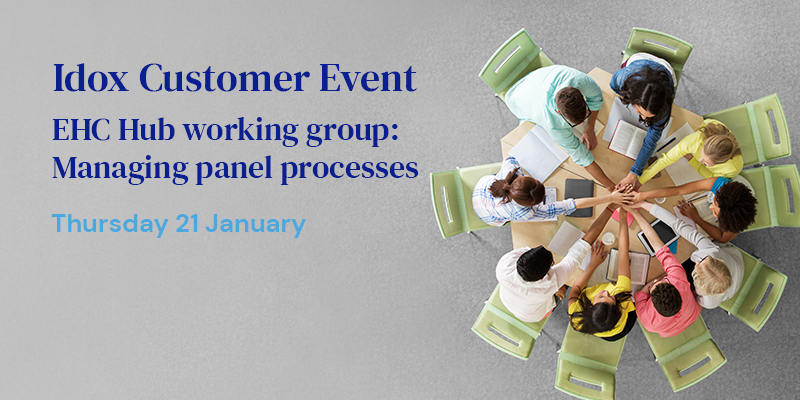 Join us at our next EHC Hub virtual forum
Thank you to everyone who joined November's EHC Hub virtual forum and for your valuable contributions. The feedback we receive from you plays a vital part in informing future direction of travel for the EHC Hub.
We are pleased to invite you to the next forum, taking place 21 January 2021. This will be a focussed discussion on our proposals to manage panel processes on the EHC Hub.
This event is open to Idox EHC Hub customers only. Keep an eye on our events page for regular updates on our full line up of events.
Share this