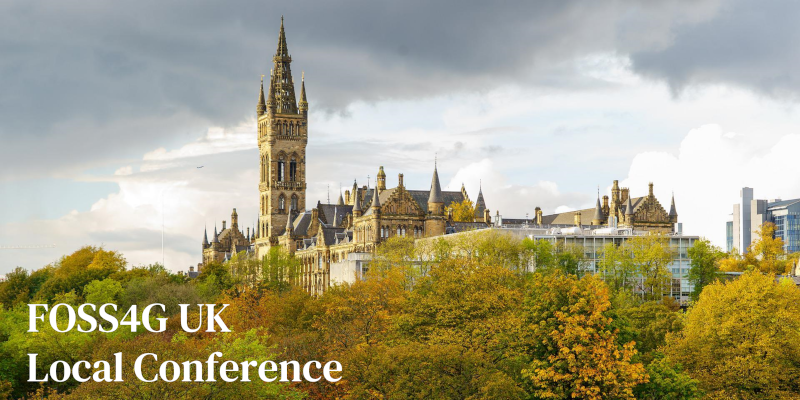 FOSS4G UK Local 2022 Conference
Are you looking to learn about open-source geospatial software and open data? If so, this year's FOSS4G UK Local 2022 conference is the place to be.
The conference is running as a hybrid model, with local sessions being presented at 8 physical locations throughout the UK: Bovey Tracy (Dartmoor National Park), Bristol, Glasgow, Leeds, London, Manchester, Southampton and Worcester.  Keynote talks from leading open-source contributors Regina Obe, Tim Sutton, and Anita Graser will be streamed live to all participating venues.
Idox is excited to be a sponsor of the Glasgow event. Please join Alan Moore, Head of Idox Geospatial, at the University of Glasgow on 17 November 2022 for a day of inspirational talks, workshops and networking.
Find out more about this year's FOSS4G UK Local 2022 Conference here.
Idox offers an abundance of geospatial expertise, data, products and services allowing your teams to do more, together. Find out more about our geospatial capabilities at Idox by contacting marketing@idoxgroup.com. 
Share this